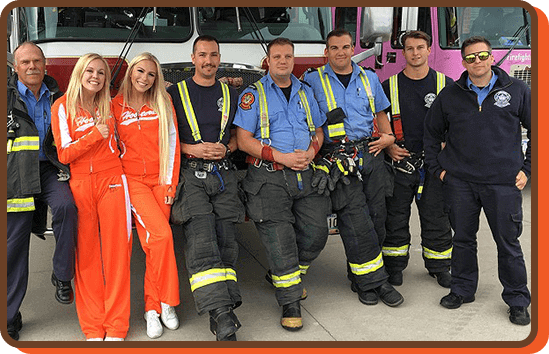 Volunteering
Give a Hoot/HOOCEF
We love to be out and about serving the community as volunteers, doing charity work, and demonstrating our commitment to the people and the towns we live in. Even some communities we don't live in! You'll see us at your local food bank, animal shelter, beach clean up or fundraiser throughout the year.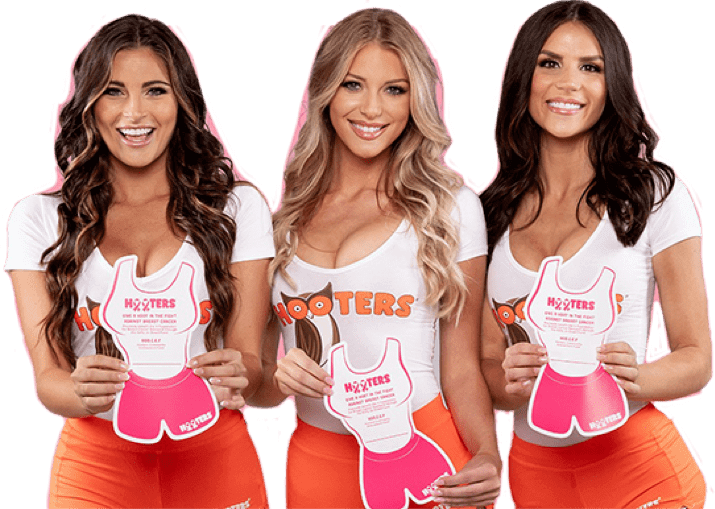 Jimmy V Foundation
We're a proud partner of the Jimmy V Foundation for Cancer Research, and also established a Breast Cancer Research Grant in the name of Kelly Jo Dowd—the beloved 1998 Hooters Calendar Cover Girl who spent the last years of her life battling breast cancer. To date, Hooters has raised more than four million dollars to benefit the V Foundation and the fight against breast cancer.
Operation Calendar Drop Hooters Calendar Girls assemble care packages for the Armed Forces to send overseas and guests of Hooters write a personal note of thanks included with the calendar to send to our Troops. Operation Calendar Drop's goal is to let our Armed Forces know we are thinking of them during the Holidays.
HOOCARES (Employee Assistance Foundation)
The Hooters Employee Assistance Fund was created to help employees who are facing financial hardship immediately after a natural disaster that has been designated to be covered by the fund. The Hooters Employee Assistance Fund relies primarily on individual donations from employees and support from Hooters to fund this program. Every contribution helps and when combined with the donations of others, can provide the help a fellow employee needs when they are facing the unexpected.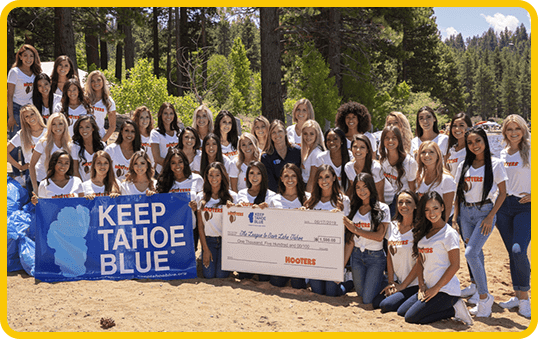 Giving Back
(Local Fundraising)
The Hooters Community Endowment Fund raises money for important local and national charities like the Make-A-Wish Foundation, U.S.O., Special Olympics, American Diabetes Association, Juvenile Diabetes Foundation, and the Muscular Dystrophy Association.
Originally starting as an Assistant Manager in 2014, Adam is now a Training General Manager. Hooters has taught Adam to be patient and understanding when it comes to others. His success came from acknowledging and praising his fellow teammates!

Because of memorable childhood experiences at Hooters, Alex knew she wanted to join the Hooters Family. And so, in 2012, she did! With her outgoing personality and a company that cared, Alex knew she would thrive as the General Manager she is today!

Ashley started with the company as a Hooters Girl and in eight short years moved up into the Training General Manager position in Plano, Texas. Hooters helped Ashley experience a multitude of opportunities that shaped her into the leader she is today!