Restaurant General Manager
Location: Augusta, Georgia
Date posted 11/20/2023
Job ID RESTA002412
Overview
Do you have a passion for Food, People and Fun while working? If so, Hooters could be the perfect fit for you! With an overwhelming demand for awesome atmosphere and service, we are looking for our next leaders to provide ice cold beer and hot wings delivered by our World-Famous Hooters Girls. Our comprehensive paid training program is designed to set you up with the skills necessary to be successful in your position, develop leadership qualities, and position you to advance within the organization. Managers oversee the performance of all hourly employees, with an emphasis on Front of House employees. Responsible for assisting in the completion of general business administration to include payroll, human resources, marketing and financial reporting. Promotes the business, builds sales, increases profits, ensures guest satisfaction, and brand integrity.
At A Glance
Job Type: Full Time
Job Level: Mid Management
Travel: Minimal
Bonus Potential

URL for glassdoor logo needs to be replaced.

Glassdoor logo rating needs to be replaced with client rating. The last two numbers "01" should be updated with the client company number. You can find the company number on the reviews page of the company for example TMP's url is https://www.glassdoor.com/Reviews/TMP-Worldwide-Reviews-E247764.htm and the company number for TMP is 247764.In addtion to 'horizontalStarRating' you can change this to 'verticalStarRating'
Success Profile
Communicator
Goal-oriented
Motivational
Multi-tasker
Responsible player
Results driven
OUR
S.E.R.V.E.

VALUES
S

how you care

We Create Positive Experiences for Team Members, Guests and our Communities

E

levate the spirit

We Recognize People and Promote Happiness

R

espect everyone

We Treat Everyone with Courtesy and Appreciation

V

alue feedback

We Listen, Learn and Grow

E

xceed expectations

We Go Above and Beyond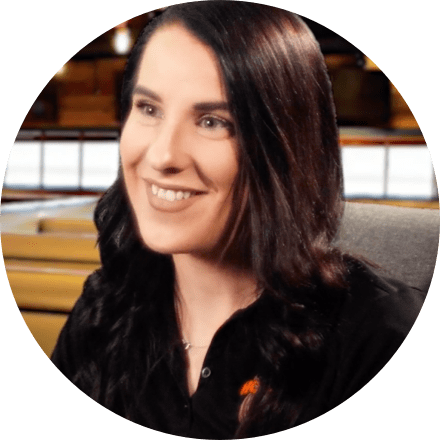 About Us
In 1983, it all started with a simple dream—good times with good friends, cold beer, cocktails, and delicious wings.
Soon this dream took flight around the world. Learn more about the heights we've reached and what the future has in store.
Responsibilities
Restaurant General Manager
Location: Augusta, Georgia
Date posted 11/20/2023
Job ID RESTA002412
Salary Up to $70,000 USD per year
Overview
HOA Brands is looking for a Restaurant General Manager to lead our team at Hooters of Augusta!
Do you have a passion for Food, People and Fun while working? If so, Hooters could be the perfect fit for you! With an over whelming demand for awesome atmosphere and service we are looking for our next leaders to provide ice cold beer and hot wings delivered by our World Famous Hooters Girls. Hooters is a fun, casual, beach themed concept that offer competitive pay and exceptional benefits. We currently operate 430 Restaurants with more to come.
Hooters thinks everyone looks good in ORANGE, do you?
Hooters is an Iconic concept, but like any other business lives or dies by the strength of its weakest link. Our comprehensive paid-training program is designed to make every link in the Hooters chain as strong as possible - from Hooters Girls to corporate management. As you progress through our training program, we can assure you of the following:
You'll learn the skills necessary to be successful in your position
You'll know how you can contribute and how we evaluate your performance
You'll know how to develop and advance within the organization
You'll have fun!
Responsibilities
People
Performance Management
Hiring & Retaining Talent
Leadership & Coaching
Training & Development
Customer
Guest Service & Atmosphere
Guest Satisfaction
Food & Beverage Quality
Menu & Product Launches
Financials
Deliver Results
Planning & Execution
Inventory Control/P&L
Standards
Responsible Alcohol Service
Food Safety/Sanitation
Hooters Girl Image
Facility Maintenance & Cleanliness
Safety & Security
Responsibilities
Scheduling & Staffing
Proper Cash Handling
Team Building
Manage Vendor Relationships
To Go Service & Catering
Local Store/Grassroots Marketing
Qualifications
High School Diploma/GED
5+ years Full Service Restaurant GM Exp. in a complex, fast-paced environment
Successfully completed Food Safety/Sanitation Training
Must be 21 years of Age or older
Knowledge, Skills, Abilities
Basic knowledge in Microsoft Word and Excel
General knowledge in full service restaurant operations/ hospitality industry
Strong organization and planning skills
Strong operational skills in a customer-service & hospitality environment
Strong coaching skills
Intermediate mathematical computations skills
Ability to communicate clearly and concisely, both orally and in writing
Ability to build relationships at all levels
Ability to handle confidential and sensitive information
Ability to manage changing priorities
All applicants applying for a position involved in the service of alcoholic beverages must have a valid ServSafe alcohol certification, and all applicants must have any other legally required certification prior to beginning work and in order to eligible to work for Hooters. The applicant will not be compensated for the completion of any training required to get the required certification, and gaining such certification does not guarantee the applicant continued employment.
Hooters of America LLC is an equal opportunity employer and committed to workplace diversity. M/F/D/V are encouraged to apply
Apply Now
Benefits
As a member of the Hooters Managment Team, you will have access to a comprehensive benefits package that includes:
Healthcare

All Managers have the opportunity to enroll in our low cost Medical, Dental, Vision, STD, FSA, Wellness benefits and more!

401(k)/Retirement Plans

Save for the future and let us help! Our retirement plan comes with a 100% vested company match!

Tutition Reimbursment

Allow us to assist you in finishing that degree. Our tuition assistance program can help make your dream a reality!

Paid Time Off

Everyone deserves some time off - All members of management are eligible for paid time off here!

Career Growth &
Development Programs

Hooters Career Journey takes our Managers though experiential learning! You 'll get what you need to be successful in all of your roles at Hooters!

Incentive Program
(Bonus Program)

If the company does well, our Management team sees the reward through our quarterly bonus program!
Management

Career Path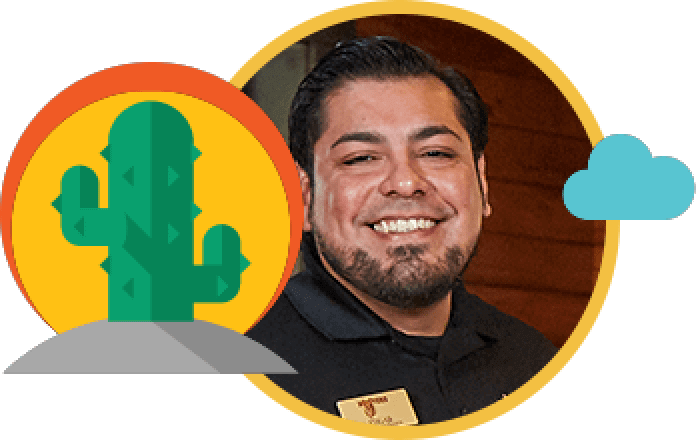 Hourly Manager
Start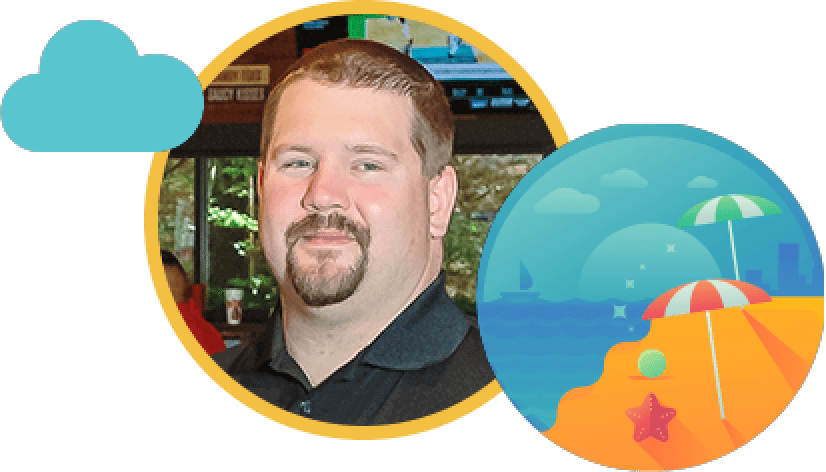 Assistant Manager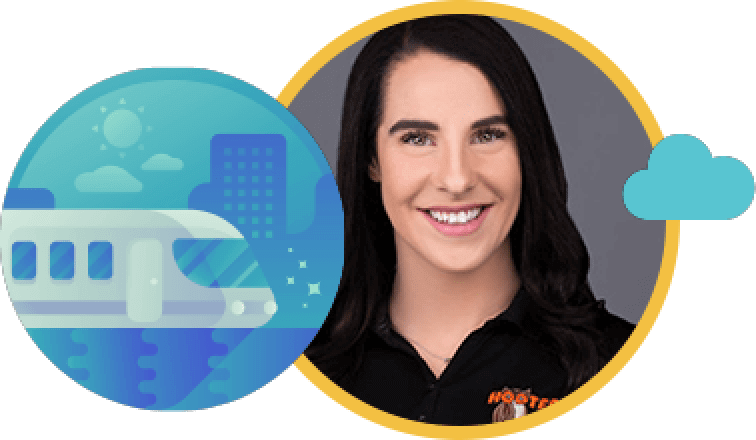 General
Manager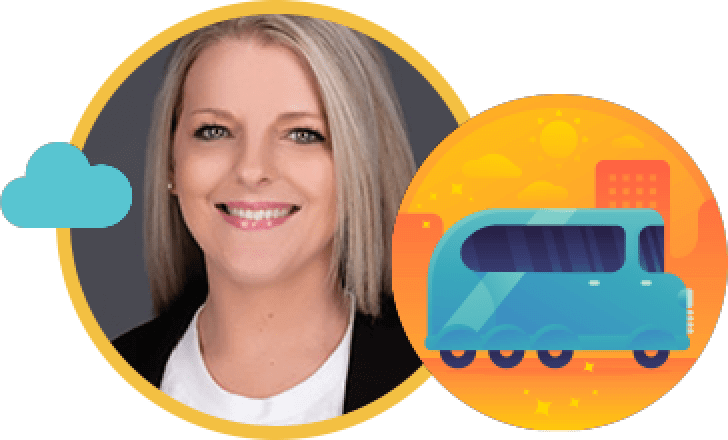 Regional
Manager

And
many more
opportunities!
Originally starting as an Assistant Manager in 2014, Adam is now a Training General Manager. Hooters has taught Adam to be patient and understanding when it comes to others. His success came from acknowledging and praising his fellow teammates!

Because of memorable childhood experiences at Hooters, Alex knew she wanted to join the Hooters Family. And so, in 2012, she did! With her outgoing personality and a company that cared, Alex knew she would thrive as the General Manager she is today!

Ashley started with the company as a Hooters Girl and in eight short years moved up into the Training General Manager position in Plano, Texas. Hooters helped Ashley experience a multitude of opportunities that shaped her into the leader she is today!